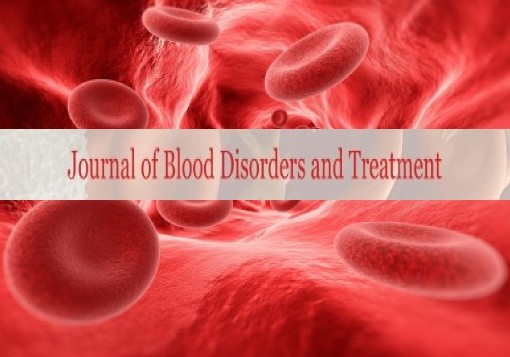 Sign up for email alert when new content gets added: Sign up
Author(s):
Imoru Momodu*, Janga Abdulrahman Dahiru PhD and Hamidu M. Liman
BACKGROUND: Chronic kidney disease (CKD) has become a major health concern in developing countries while the risk of bleeding episodes has been reported to be in 2- fold in patients with renal failure. The aim of this study was to assess coagulation parameters in CKD patients.
MATERIAL AND METHODS: Fifty patients with CKD and 50, apparently healthy subjects were recruited and studied for prothrombin time (PT), activated partial thromboplastin time (APTT) and fibrinogen level using standard techniques.
RESULTS: The study showed significantly higher mean values for PT and APTT in CKD patients compared to the control groups (P˂0.05). Age and stages of CKD showed no significant effects on PT, APTT and fibrinogen level (P˃0.05). Gender showed no significant influence on PT and APTT values (P˃0.05) but revealed significant impact on fibrinogen level (P˂0.05).
CONCLUSION: Changes in coagulation parameters in CKD patients are associated with prolonged PT and APTT while gender, age and stages of CKD had little or no influences on PT, APTT and fibrinogen level. These findings will serve as guide to the physicians in the management and monitoring of CKD patients.
Full-Text
|
PDF