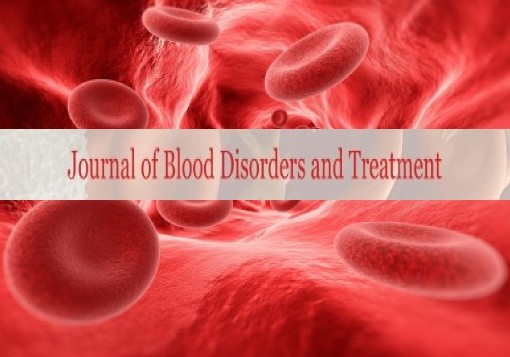 Sign up for email alert when new content gets added: Sign up
Author(s):
Noorul Ain Fareed FCPS, Munira Borhany*, Sana Khurram FCPS, Jawad Hasan FRCPATH, Imran Naseer B.Sc, Samsun Boota B.Sc, Muhammad Nadeem FRCPATH and Tahir S Shamsi FRCPATH
Paroxysmal nocturnal hemoglobinuria (PNH) is an acquired clonal stem cell disorder that is caused due to the absence of certain glycosylphophatidylinositol (GPI)-anchored proteins, such as CD55 and CD59. This accounts for the complement-mediated hemolysis. The gel card test is a useful screening tool to detect red cell antigen-antibody reactions. This is a fairly easy test to perform. The objective of our study was to detect PNH red cell population (CD55-ve & CD59-ve) using the PNH gel card as a quick screening test where flow cytometry test is not available. A cross sectional study in which patients and healthy donors were included at the National Institute of Blood Disease's blood bank department. Clinico-pathological parameters were entered. All the peripheral blood samples of patients were collected in EDTA and evaluated through ID PNH gel card (BIO RAD) screening test. A total of 41 patients were enrolled, including 26 (63.4%) males & 15 (36.5%) females. Median age was 36.5 years (range 09-64 years). Forty-one healthy blood donors were also tested along with patients for PNH using the PNH gel test. Out of the 41.7 (17%) patients showed significant population of PNH red cells while all the healthy blood donors were negative. In Pakistan, due to the non-availability of flow cytometry for PNH in many centers, the presence of PNH clone could not be confirmed in these patients. The gel test appears to be a useful screening tool for PNH because of its simplicity and the ease with which its results could be interpreted.
Full-Text
|
PDF