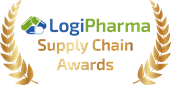 ---

Editorin chief
Dr. Alessandra Pacini
Aggregate Professor,Department of Experimental and Clinical Medicine. Anatomy Section at the University of Florence, Italy.
Editor
Dr. Ana Teresa Sanches Silva
Researcher National Institute for Agricultural and Veterinary Research (INIAV), Portugal
Dr.Bin Liu
Tutor of Doctor and Master in Food Science and Engineering, Biology (Microbiology) at Fujian Agriculture and Forestry University ?FAFU?, Fuzhou, Fujian, China
Dr J Simal-Gandara
Full professor in nutrition and food science at the University of Vigo, Spain.
Dr. Shashi Kishor Pankaj
Postdoctoral researcher at Iowa State University, USA .
Mohammad S. Mubarak
Chemistry Department,The University of Jordan, Jordan
Dr. Eduardo Medina Pradas
Researcher at Spanish National Research Council, Institute of Fat CSIC, Seville, Spain.
Dr. HILAL ARNOUK
HILAL ARNOUK,is an Assistant Professor of Biological Sciences and Genetics at Saint Louis College of Pharmacy, USA.
Dr. Guillermo Niño-Medina
Full Time Professor of Food Industry Engineer Department in the Agronomy Faculty of the Autonomus University of Nuevo Leon,Mexico.
Dr. Liu Yang
Professor & Head,Department of Food safety & Quality Control,Institute of Food Science and Technology,Chinese Academy of Agricultural Sciences,P.R. China.
Dr. Cristóbal Noé Aguilar
Dean of the School of Chemistry and Head Researcher of the Group of Bioprocesses and Bioproducts Universidad Autónoma de Coahuila Venustiano Carranza Boulevard & José Cárdenas Street. Colonia República Saltillo Coahuila 25280. México.
Dr. Waqar Islam
Researcher,College of Plant Protection,Fujian Agriculture & Forestry University, China.
Dr. Guo Shuntang
Professor, Deputy Dean, College of Food Science & Nutritional Engineering, China Agricultural University, China
Dr.Zhanmin Liu
Associate professor, Shanghai University,333 Nanchen Road, Shanghai, School of Life Sciences, Shanghai University, Shanghai, 200444, CHINA.
Dr.RAMA CHANDRA PRADHAN
Assistant Professor,Department of Food Process Engineering,National Institute of Technology (NIT),Rourkela-769008, Odisha, India.
Dr. Luca Laghi
Researcher confirmed,University of Bologna, Department of Agro-Food Sciences & Technologies,Italy.
Dr. David Villanueva Bermejo
Researcher, Institute of Food Science Research (CIAL UAM-CSIC), Madrid, Spain.
Dr. Juan Antonio Nieto Fuentes
Researcher, AINIA Research Center, Spain.
Dr. Cindy Crawford
Adjunct Staff, RAND Corporation, Santa Monica, CA, USA.
Top